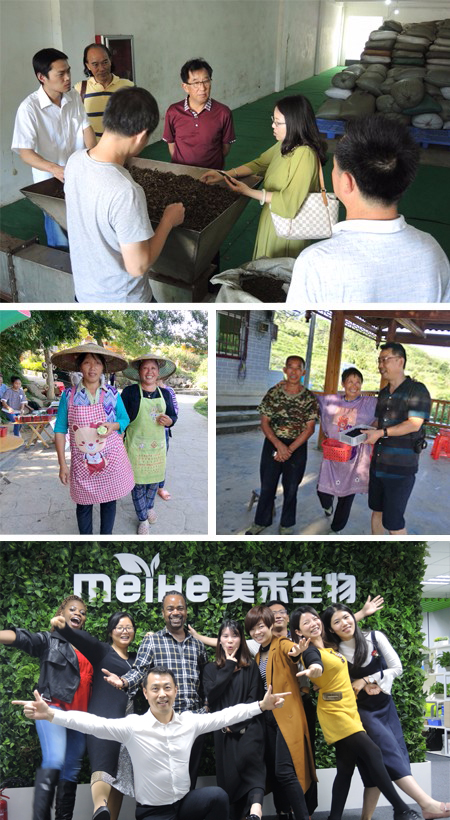 Meiherb Mission:

Meiherb is constantly evolving, innovating in research and creating potent natural products and herbal extracts with enhanced application schemes for improved human health.
Meiherb Working Principle :
Rigorous, professional, active and friendly.
Meiherb Value:
Meiherb strives for customer excellence in providing the best services and products. We value healthy long-term alliances and we pride ourselves as confident, reliable and trustworthy.
Customer Satisfaction:
We offer customer satisfaction by providing
our clients with state of the art natural research technologies for high quality products.
Teamwork:
We inspire and promote our Team Members to work together toward a shared goal in redefining a more healthy way of life. 'From Nature, For Health'.
Innovation:
Here at Meiherb we believe that innovation is key to the future for healthy living. By continuously improving our research methodologies, products, processes, services, technologies and value added applications along with innovative health focus ideals.
Passion:
We love our career, devoting ourselves to human health industry with enthusiasm.
Honesty:
We are a responsible team and we firmly believe honesty is the foundation of success.
Dedication:
We are dedicated to providing our costumers with state-of-the-art potent natural materials and high quality technologies. Our devotion to purity in producing top of the line 'raw' materials is guaranteed.